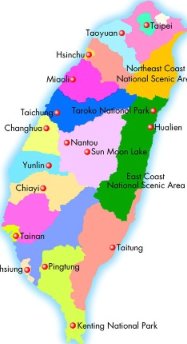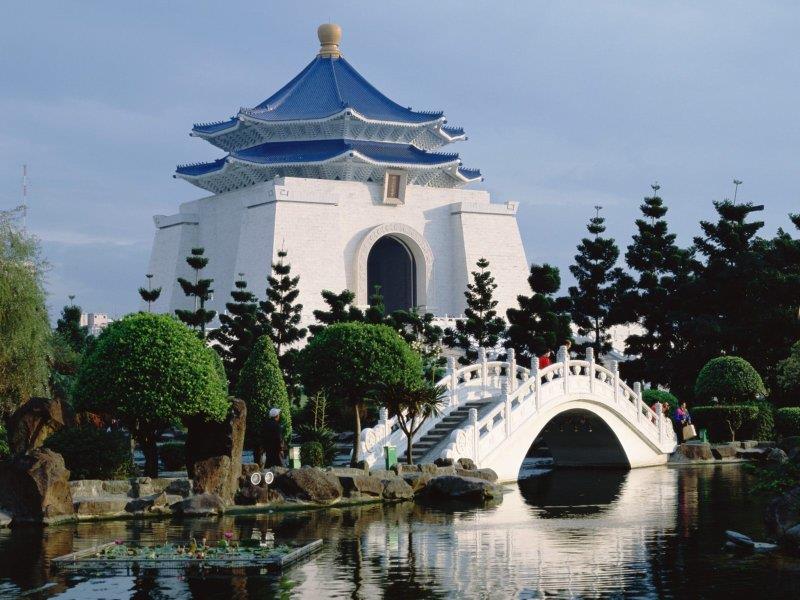 CKS Memorial Hall- Taipei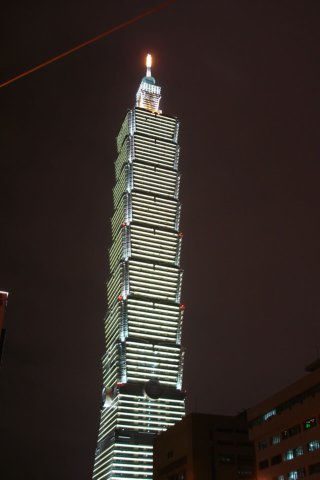 Taipei 101 - 2nd tallest building in the World (509.2 m/1671 ft )

Discover one of the most remarkable islands in Asia
Formerly known as "Ilha Formosa"by the Portuguese, translated as "Beautiful Island" Situated just off the South East coast of mainland China. A rich history makes Taiwan a diverse and fascinating place. Native and non-native traditions have merged here making Taiwan a crossroads of cultures and a dynamic South Pacific island. Traditional Taiwanese culture consists of native religions and the Taiwanese often seek help of holy spirits attributing good fortune to their divine intervention.The unique historical evolution of Taiwan coupled with it's diversified culture and people make this island a more significant and interest make this island a more significant and interesting and engaging vacation spot than the average tropical gateway.
Why not extend your stay in
HONG KONG or SHANGHAI ?
we have a varity of extension tours.
Around Taiwan
12 days/10 nights from £1925pp (min 2 persons)
Fully inclusive London/Taipei/London
Weekly departures

Choose your departure date

Holders of United Kingdom passports can enter Taiwan without a visa for up to 90 days..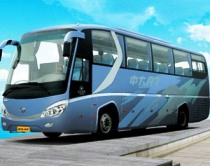 HOTELS :
TAIPEI: Golden China Hotel
SUN MOON LAKE: Richforest
GAOSIUNG: China Trust Hotel
TAITUNG: Naruwan Hotel&Resort
HAULIEN: China Trust Hotel
*the above hotels may be changed subject to availability and travel season but will be of a similar standard.

This outstanding tour features most of the island of Taiwan. Formerly known as Ilha Formosa by the Portuguese "Beautiful Island". Taipei is a fascinating city where skyscrapers contrast with Chinese temples and traditions. Away from the city you will discover mountain scenery, green forests,deep gorges, waterfalls and hot springs. Discover also the warmth and friendliness of the people.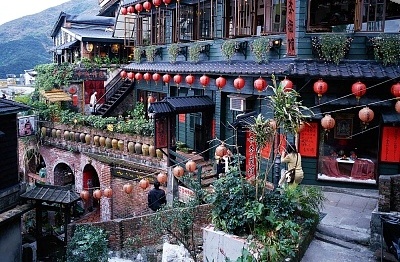 Ancient city of CHIUFEN

CLIMATE: Taiwan's climate is subtropical, with average annual temperatures of 22°C in the North and 25°C in the South. Summer, June through September, is usually warm and humid, with temperature ranging from 25°C to 34°C.Foreign currencies can be exchanged at the airport, government-authorised banks, tourist hotels, and large department stores. Major credit cards and traveler's cheques are acceptable at large stores, restaurants, and international tourist hotels. Taxes/Tipping: A 10% service charge and 5% value-added tax are automatically added to room rates and meals. In general, tipping is not needed.