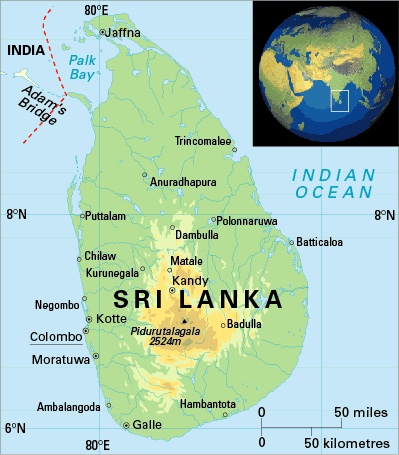 Visitors should be mindful of what to wear when visiting Buddhist and Hindu temples. Temples have specific regulations however generally one is expected to be dressed modestly and in certain instances dressed in white. Be respect to remove hats and shoes before entering a temple. A knee-length dress is appropriate. Headgear and footwear must be removed prior to entering Buddhist and Hindu shrines. Swimwear is not acceptable in public places. Also, nudism and topless bathing by females is prohibited.
It would be useful to bring mosquito and insect repellent.
Bring plenty of Sun-tan for long blissful hours on the beach; but sunscreen lotion is a must as the sun can be harsh during the dry season and in the bright tropical sun.
Photography, some religious sites may require prior permission. Videoing and photography of military and governmental buildings is strictly prohibited.
Please find our 2019 group tour programme and itinerary:
The teardrop off India, Sri Lanka brims with lush landscapes, ancient treasures and colonial history – all ringed by the palm-fringed beaches of the Indian Ocean. On a Sri Lanka holiday, a large dose of tropical warmth awaits, in both the weather and the welcome.
ABOUT SRI LANKA
Sri Lanka, officially the Democratic Socialist Republic of Sri Lanka (Sinhalese: , Tamil: இலங்கை; known as Ceylon before 1972) is an island nation in South Asia, located about 31 kilometers (19.3 mi) off the southern coast of India. Popularly referred to as the Pearl of the Indian Ocean, it is home to around twenty million people.
Because of its location in the path of major sea routes, Sri Lanka is a strategic naval link between West Asia and South East Asia, and has been a center of Buddhist religion and culture from ancient times.
Today, the country is a multi-religious and multi-ethnic nation, with nearly a third of the population following faiths other than Buddhism, notably Hinduism, Christianity and Islam. The Sinhalese community forms the majority of the population, with Tamils, who are concentrated in the north and east of the island, forming the largest ethnic minority. Other communities include the Muslim Moors and Malays and the Burghers.
Famous for the production and export of tea, coffee, rubber and coconuts. The natural beauty of Sri Lanka's tropical forests, beaches and landscape, as well as its rich cultural heritage, make it a world famous tourist destination.
After over two thousand years of rule by local kingdoms, parts of Sri Lanka were colonized by Portugal and the Netherlands beginning in the 16th century, before the control of the entire country was ceded to the British Empire in 1815. During World War II, Sri Lanka served as an important base for Allied forces.